Switchcraft Toggle Switch Wiring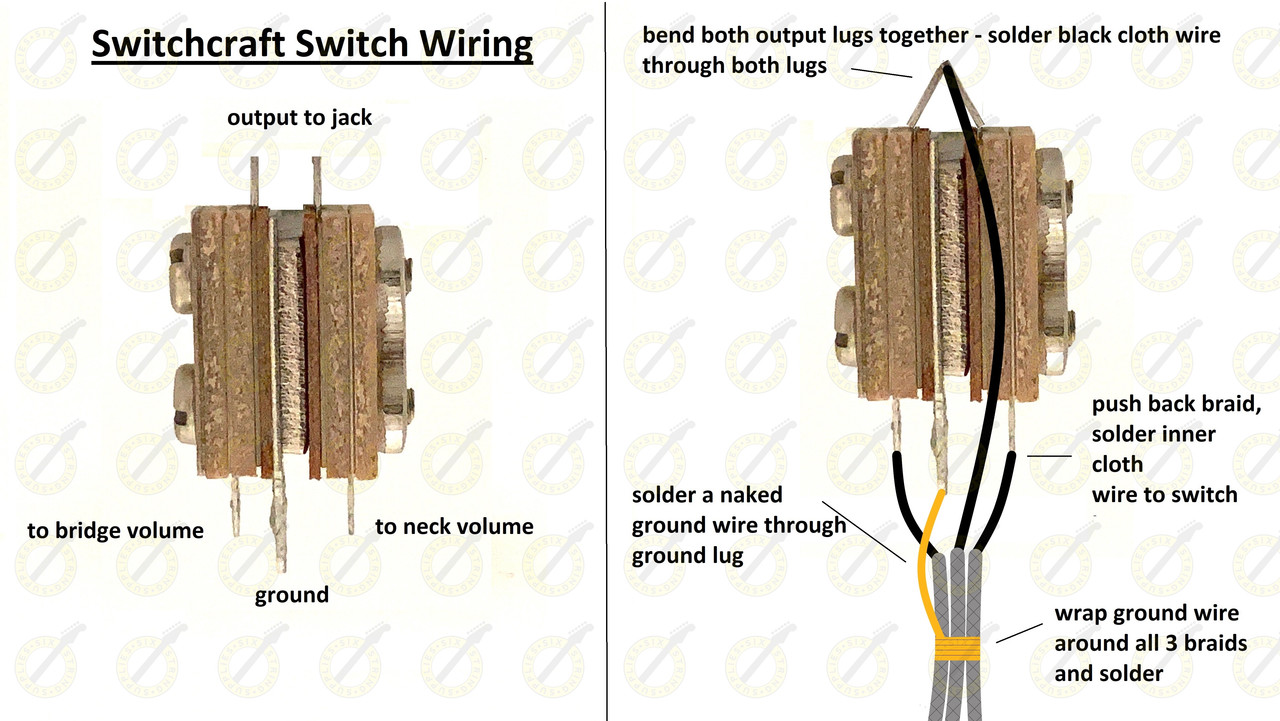 Wiring diagram showing how to wire a Les Paul Switchcraft 3-way toggle switch using braided guitar wire, commonly found in Gibson guitars. The outer braid of the three lead wires are pulled back - the inner hot wire is soldered to the contacts and a fine piece of wire is connected to the ground lug, wrapped and soldered around the outer braids of the three lead wires which will act as the ground and travel through the guitar body through to the control cavity.

Read our guide on how to wire a Switchcraft toggle switch.
Share