72 Telecaster Deluxe Wiring
Wiring diagram for the famous '72 Telecaster Deluxe.It is essentially the same wiring as a classic Les Paul and uses similar components (4 x 500k pots, 0.022uf capacitors). The Telecaster Deluxe has a lot more tonal variety than the standard Telecaster due to its double humbucker and 2 volume and tone controls combination.
You can re-wire your Telecaster Deluxe using our Tele Deluxe wiring kit which is also available as one of our high quality guitar wiring harnesses.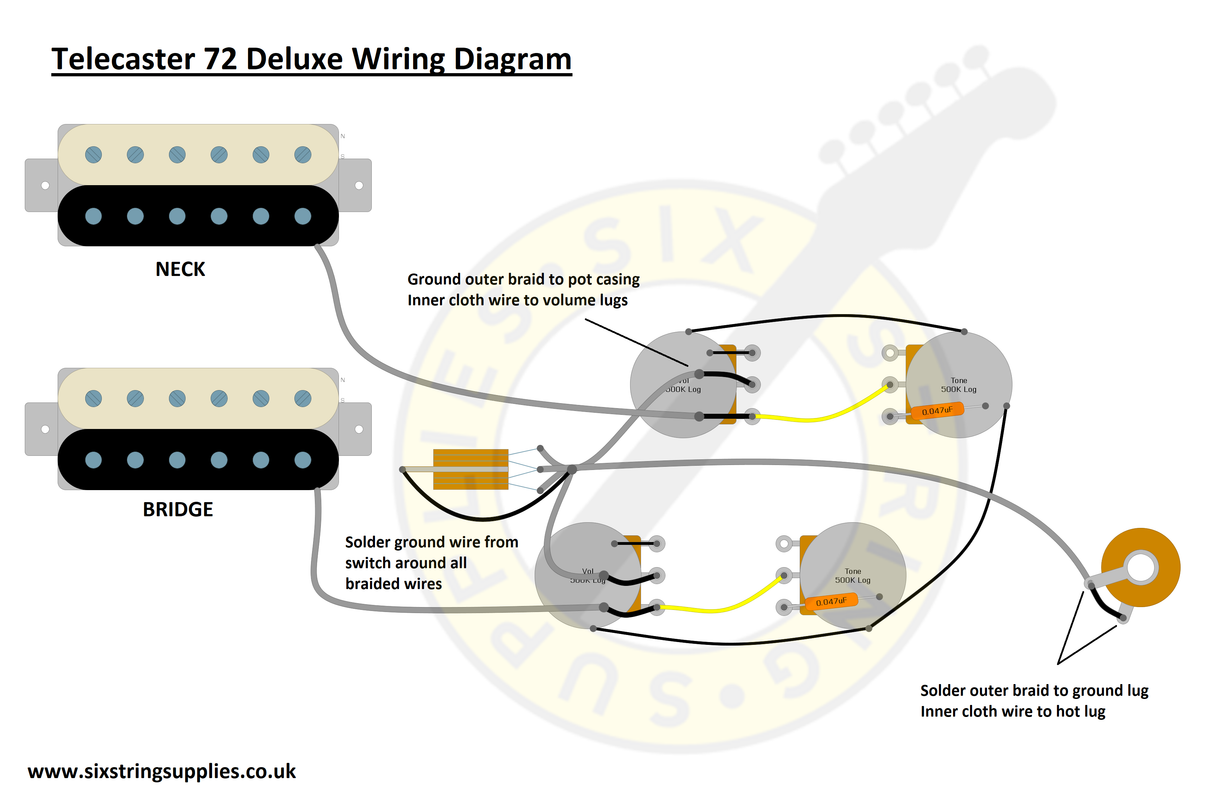 Share
Alternate Telecaster wiring