5 Way Telecaster Wiring
Here we have 2 different methods of wiring a Telecaster using a 5 way switch.
The first, uses a conventional 5 way CRL (or Oak) Stratocaster switch and enables the HOOP (half out of phase switching options) as well as your traditional Telecaster switch positions. The first 3 positions are the same as your typical Telecaster (neck, neck + bridge in parallel and bridge) with the addition of 2 further options. Position 2 on the switch puts the neck and bridge pickups half out of phase with each other, whilst the 1st position on the switch puts the neck pickup up on a fixed capacitor in series (0.001uF) which is similar to the Esquire Eldred Mod.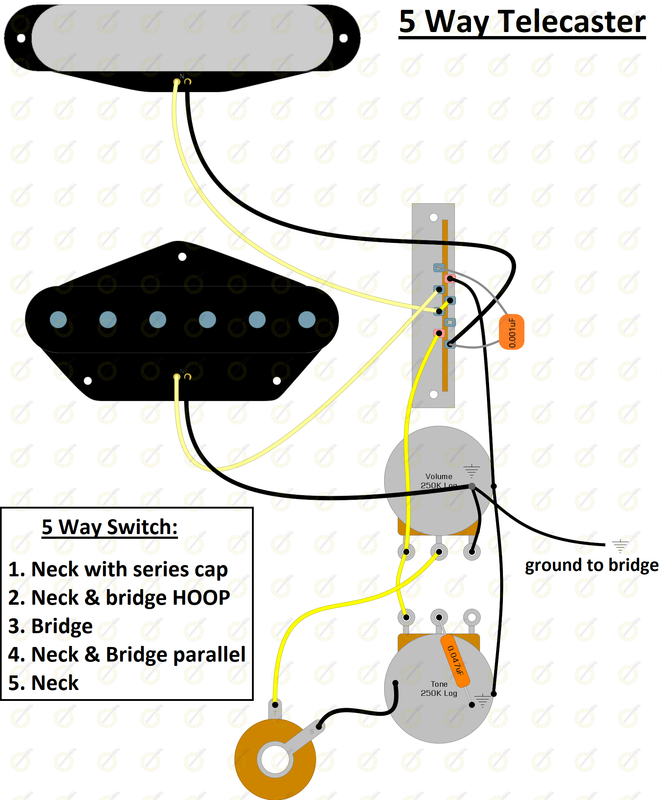 The second method uses a 5 way "Superswitch" (the swithc has two wafers as opposed to one on a typical switch). The difference with this setup is rather than having the neck pickup fixed to the 0.001uF capacitor, it puts the pickups in series together (similar to the 4 way Tele wiring mod).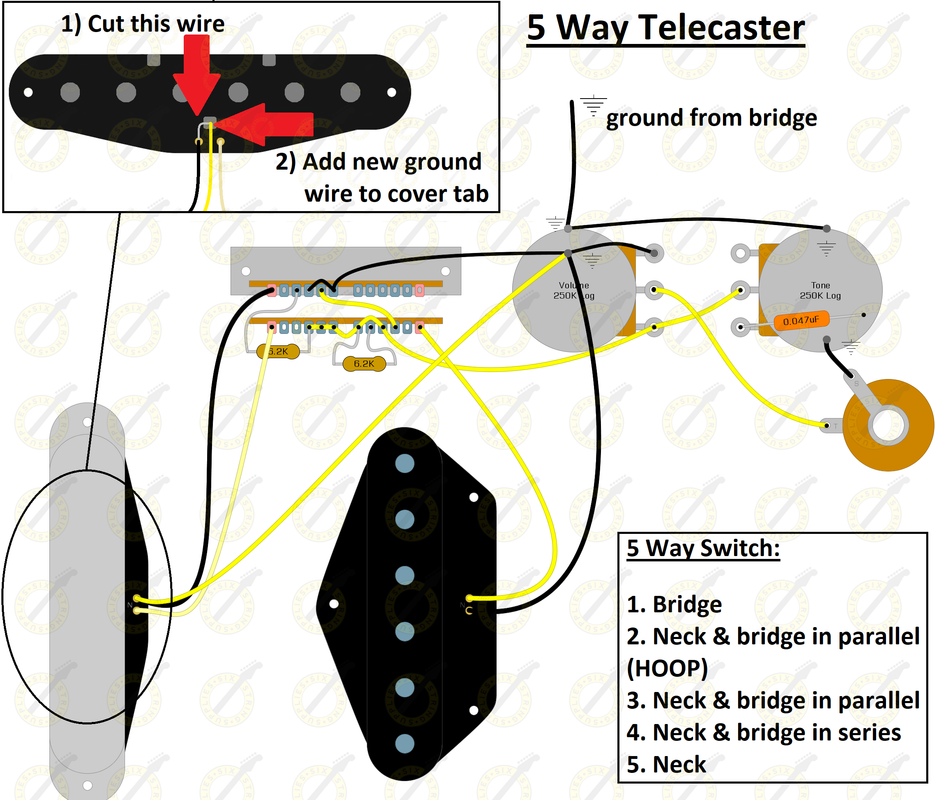 Telecaster Wiring Diagrams
3-Way Telecaster (read our guide to Telecaster wiring)
4-Way Telecaster (read our guide to wiring a 4 way Telecaster)
Wiring in Series (with push pull pot)
Telecaster 3 Way Switch Wiring